Theatre Jobs that Don't Involve Acting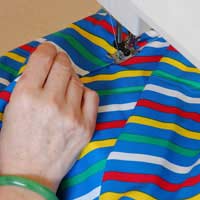 If you're not someone who yearns to be onstage but you still would like to contribute to the success of an amateur dramatics society know that there are many behind the scene roles for men, women and even teens! After all, what goes on backstage is just as important as the end result the audience sees.
Check out the following behind-the-scenes responsibilities… maybe one will call to you!
Director
Have you ever seen a production that was organised without a director? Probably not. Unless your amateur dramatics society will only conduct improvisational theatre pieces, directors will be needed.
The director's job is complex and includes:
Reading and evaluating the script
Conducting auditions
Setting up a rehearsal schedule
Helping actors overcome barriers
Working with all backstage folks
Making certain thespians are stage-ready and a host of other items.
It's demanding, but highly satisfying.
If you've never directed a show before, it's a good idea for you to apprentice with a seasoned director for a few different plays, musicals, operettas, operas or recitals. That way, you'll know the ropes when it comes time for you to direct solo.
Costume Designer
Do you have a knack for sewing? Do you know every consignment and bargain clothing shop this side of the English Channel? Are you interested in style and fashion? If you said "yes", you're an ideal candidate to become a costumer.
Because most amateur dramatics troupes operate on shoestring budgets, you'll likely be forced to use your imagination and innovation to clothe actors and dancers. Ultimately, this can be both frustrating and rewarding. You'll also be expected to work collaboratively, as your designs will need to be negotiated and okayed by the director and/or set designer [see next role].
Set Designer
Some performances require very detailed sets; others need only a chair and table. But regardless of their scopes, almost all productions can benefit from the assistance of a set designer.
A set designer works hand-in-hand with the director (and sometimes costumer) to match the performance with its setting. Set designers are in charge of creating an atmosphere that takes onlookers to another place and/or time.
It's a good idea for set designers (like directors) to apprentice before they tackle a piece alone, mainly because they'll be efficiently brought "up to speed" that way.
Stage Manager
The stage manager is like a shepherd, herding actors onto stage. The stage manager is also a "time keeper", notifying thespians when they should be in a certain place. And, finally, the stage manager is a friend to the director, who is typically too busy to be concerned with details relating to time management.
If you're someone who can wield an invisible "stick" and likes to keep people on task and focused, you'll adore being a stage manager. However, if you can't stand being disliked at times, stage managing might not be for you. Often, the stage manager is seen as a lifesaver… and an annoying stickler. But remember that without him or her, a production could easily fall into complete disarray if not utter chaos!
Box Office Manager
Chances are, your amateur dramatics society will be selling tickets to performances; consequently, you'll need someone to take charge of the box office.
This individual generally handles more than simply taking money; he or she also helps find volunteers to act as ushers and his or her box office assistants. Depending on the size of the crowd and the venue in which the production occurs, it may be necessary to employ the services of many dependable persons.
The ideal person for this job is organised, committed, and skilled in the diplomacy of customer service.
So what's the moral of this article? If you are drawn to the performing arts but do not wish to take the stage, there will always be a place for you with any amateur dramatics group!
You might also like...
Any idea of a broad minded, adventurous am dram soc which might consider a new play from a first time playwright?Basically the idea is that Charles isn't a fit person to be King - if that offends it's not for you!
Rick
- 28-Jul-16 @ 7:56 PM
send me the name of a amature director
shauun
- 11-Sep-15 @ 11:59 AM