A History of the Theatre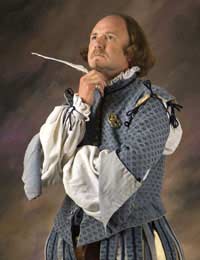 When Did Theatre Begin? It's a question that will probably never be fully answered though there is a general consensus that the modern concept of live, scripted performances had their beginnings in Greece.
Consequently, dramas such as Sophocles' "Oedipus Rex" and "Antigone" are studied, interpreted and even re-enacted in dramatics and literature classrooms. However, there's no solid answer as to when theatre took hold in the human psyche.
Depending upon your personal interpretation of what it means to present a theatrical piece, it might be completely sound to suggest that the earliest humans probably had some form of theatre in the guise of oral storytelling. On the other hand, if you believe that theatre is a more practiced and less experiential form of artistry, storytelling might not fit the proverbial "bill".
What most people can agree upon, however, is that theatre has many different purposes, including as pure entertainment, political statement, change catalyst, and cultural climate gauge.
Entertainment
Some theatre is meant only for the audience's enjoyment and little else. Musicals with no underlying social messages often fit this bill, as do straight comedies. Many times, their aim is to elicit chuckles, not to bring up taboo subjects (though they might poke fun at them.)
Ironically, as much as today's theatre buffs and literature fans adore "reading into" Shakespeare's works, a good number of them were likely used for entertainment. Perhaps The Bard himself would be surprised at how much discussion and controversy his comedies have drawn throughout the centuries!
Political Statement
There are certainly those theatrical works that are geared toward making a political statement. Often, these dramas, comedies, musicals and operas are not openly anti-establishment; yet the subtext is clear to those who delve deeper into the plot and dialogue.
Plays such as "Death of a Salesman" (Arthur Miller) and "Life of Galileo" (Bertolt Brecht) might not seem political at first glance, but further evaluation often leads audience members to begin to question current political traditions and climates.
Change Catalyst
Can theatre be a catalyst for change? A good number of playwrights and directors believe so.Consider the overwhelming number of plays devoted to fighting racism – "Raisin in the Sun" (Lorraine Hansberry) and "To Kill a Mockingbird" (Harper Lee) are just two well-known examples, which no doubt have had a major hand in the collective mental shift toward various minority populations.
One caveat, though. Theatrical performances must be exceptional in order to be the basis for a major change. If they are lacking in excellence or are poorly staged, they will not be able to move those proverbial "mountains."
Cultural Climate Gauge
A great example of theatre reflecting the changing cultural climate can be found in the musicals "Hair" and "Jesus Christ, Superstar". Both were "Sexual Revolution" products ('68 and '70, respectively) and represent the way that the new generation created a massive change in social mores and expectations.
Interestingly, performances that deal with cultural issues seem to be either overwhelmingly loved or seriously hated by critics and audience members; rarely do they cause a middle-of-the-road or blasé response.
Any way you look at it, live theatre has been around for thousands of years and is likely to have a place into the foreseeable future. What other forum exists that can so intimately connect people with one another? What better litmus test is there to determine where our society has been as well as where it's going?
The theatre. Its history may be subjective, but its future is clear. It's here to stay.
You might also like...