How To Deal With Rejection In Auditions For Acting Roles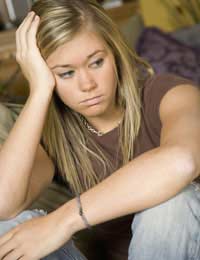 The life of a performer can be exciting, rewarding and encouraging; it can also be chock full of rejection, which is hardly what anyone would call pleasant. However, the faster you come to the realisation that hearing 'no' is simply a part of amateur (and professional) dramatics, the faster you can overcome any negative feelings related to the experience.
What many actors, singers and dancers forget upon hearing the words 'you haven't been accepted' is that rejection comes for many different reasons. Some are personal, and some are not. In fact, you may find out after an audition or interview that you didn't get a role because of something over which you have no control, such as your height or age.
The next time you have to handle rejection, remind yourself that rejection has many faces. To get you started, we've compiled seven reasons you might not have gotten that plum part.
You Weren't Right For The Role
Many casting directors are looking for a particular 'type' for a role. Though they might be willing to cast someone who is not their ideal, they often have a picture in their mind of the perfect candidate. If he or she walks through the doors and auditions well, all bets are off for you.
Let's say that you're applying for an acting part that calls for a woman in her teens-to-early twenties. You're in your thirties but look younger. So you audition. But so does someone who not only looks the part and acts well but IS really in the age range. Chances are that, all things being equal, the director will probably choose the other person. Such decisions are just part of the theatre world.
Your Performing Skills Weren't Right
Sure, you can belt out a song with gusto, but perhaps terrific musical ability isn't the most important factor in the director's decision to fill a role.You might be the world's greatest singer, but if the director was looking for someone with an okay voice and outstanding acting talent, you could be out of luck if your acting skills were in any way lacking.
You Are An 'Unknown Quantity'
Certainly, amateur dramatics societies are always looking for new faces and 'unknown' talent, but not all casting directors are comfortable casting performers with whom they have never worked.
If you're trying to get a foothold into a amateur dramatics troupe in your area but have had little luck snagging roles, why not try volunteering in some other capacity for the group? That way, they'll get to know you, which could increase your chances of hearing 'we'd like to offer you the part'.
Your Schedule Is Too Unpredictable
You're an amazing actor. You look the part. You're ideal. Except for one thing: Your work takes you on the road at unexpected intervals.
Let's face it - if you're continuously being rejected as a performer, it might be that a director is concerned that you won't be reliable. He or she knows that your career is going to come first (after all, it pays the bills!); therefore, you may have trouble getting someone to cast you if you cannot commit to a regular schedule for acting rehearsals and performances.
The Casting Director Takes An Immediate Dislike To You
Yes, it happens. Casting directors are people, too. And sometimes they simply don't like something about a performer that has nothing to do with anything but their own shortcomings.
Maybe you remind a director of the man for whom his wife left him. Perhaps you look like a director's mother… whom she loathes. Or it could be that the casting director has always looked down upon blondes… and you, unfortunately, fit into that category.
These are not 'good' reasons for not casting someone, mind you, but they have happened and will continue to happen as long as humans are evaluating auditioning men, women and children.
You Have A Less-Than-Positive Reputation
If you worked with the amateur dramatics society before and didn't get along with someone in the cast or a board member of the organisation, your reputation could be what's keeping you from hearing 'yes'.
Again, this is not necessarily your fault; there are two sides to every story. That being said, you may need to start to build your reputation in a positive direction by offering your services as a volunteer and then hopefully increasing the trust your fellow dramatics enthusiasts have in your abilities.
You Need More Training
Even if people have repeatedly told you that you 'belong on stage', you might not have the acting training and skills necessary to tackle a role offered by an amateur dramatics troupe. Therefore, you may be able to avoid future rejection by taking some classes in theatre basics. (Some dramatics societies even offer these to the public).
Be honest with yourself when evaluating your abilities - even if you're good, a little more education and hands-on workshop experience can't hurt.
You might also like...