The Audition: For Performers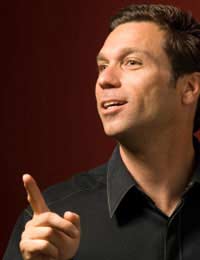 So you've heard about an audition, either through the "grapevine" or from an advertisement or flyer. With butterflies in your stomach, you make the decision to head to the auditions… but before you step into the audition space, be sure to do some prep work!
First Step
First, seriously consider what auditioning will mean for you, especially if you're chosen for a role. You'll be accepting an offer that will require you to spend hours on and off stage rehearsing and planning, and that means time away from your family, friends and/or an evening job (such as if you're a five-night-a-week babysitter for your neighbours). If you're at all uncertain that you can comfortably handle a rigorous performing schedule, think twice about going to auditions.
That being said, if you're 100% gung ho on the idea of being a part of a dramatics society performance, good for you! Even if you've never acted before (or haven't acted in years), you can still show up for the audition looking more professional than your peers. How? It's simple.
The Audition Day
Most auditioning organisations will ask you to fill out a contact form when you first arrive; you can make a strong impression by coming to auditions with at least three copies of your current acting/performing curriculum vitae (even if its short) and a recent photo in hand.
Even though you still may need to fill in the amateur dramatics society contact form, you can attach your personal documents to it. This seemingly laid-back action makes you look like someone who is reliable and "in the know" (even if you're not!)
The Audition
During the audition itself, always remain open and give each opportunity to perform your very best. Directors want to be awed by auditioning individuals, not bored by their lack of enthusiasm or flexibility. Therefore, it will be necessary for you to step outside of your so-called "comfort zone" in order to ensure that the casting director thinks, "We have to find a part for him/her!"
If auditions are set up over a period of many nights, you may also want to consider auditioning more than once (but ask first to make sure this is allowed and/or encouraged.) Doing so will solidify your status as an eager actor in the mind of those running the auditions. Though you won't be guaranteed a part, you'll be upping your odds of being picked.
The Selection Process
Once auditions are over, it's likely that you'll only receive a phone call or email if you've been chosen as part of the cast. However, if you are contacted by someone who tells you that you were not "right" for any part, don't assume that means you've been rejected forever. Do attend future auditions if you're at all interested in honing your acting skills.
One of the worst decisions that any auditioning person can make is become in any way belligerent if he/she is not asked to be a part of a performance. Accept early on in the process that even if you are a stellar actor, there might not be a role for you… this time.
Much depends on who auditions-if you're a brunette and the part calls for a blonde, you may not get chosen based on your hair colour! It seems somewhat petty (especially since hair can be quickly dyed), but it does happen.
Never assume that a door has permanently shut! Part of being an actor, even an amateur one, is behaving with confidence. You can cry in your bedroom, but always put on a positive face when outside-directors and other performers respect someone who can remain upbeat.
As a last note, if you ARE chosen based on your audition, congratulations! Make sure you remain committed to the process from beginning to end, and stretch your wings. Your experience will no doubt take you to levels you never imagined. Have a great time!
You might also like...